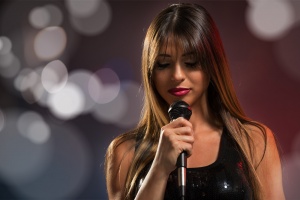 Singing lessons are coached in a private tuition environment .Lessons are offered to age 8 years and above.
Students will learn the correct technique to develop their vocal skills and breathing patterns with a variety of repertoire .
Both Thereza Bazar and Louie George have a wealth of professional experience to teach students and develop the students voice . Thereza pop artist of London brings extensive knowledge and Louie George professional singer both stage and television.