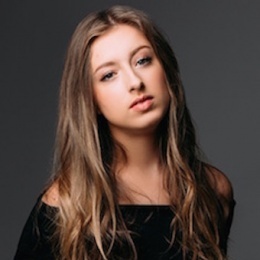 Alexandra began dancing at the age of 3 in Hong Kong before moving with her family to Sydney to commence dance training with Atkinson's Dance Academy at the age of 5. Alexandra fell in love with ballet but also studied many other forms of dance including Irish dancing, contemporary, jazz, JFH, tap and musical theatre. Alexandra has completed her Royal Academy of Dance (RAD) examinations in Intermediate and Advanced 1 and is currently training to complete her Advanced 2.
Alexandra also performed with the Sydney City Youth Ballet in their production of The Nutcracker in 2015 in which she worked with choreographer Paul Boyd from the Queensland Ballet and danced alongside Australian Ballet Principle artists Ako Kondo and Chengwu Guo.
In 2017, she was accepted into Brent Street full time classical-contemporary course to study her Diploma in dance, however she chose to dance full time classical ballet with a leading ballet school in the North Shore of Sydney before starting her University degree in Education. In 2017, Alexandra had the privilege to train with Dusty Button, former principle artist of the Boston Ballet.
In 2018, Alexandra was accepted into the English National Ballet School for their world-renowned classical training course for the summer period. In 2018, she was also accepted into the Joffrey Ballet School, where she danced with Joffrey Ballet School NYC and Joffrey Ballet School San Francisco for intensive training. Alexandra was also considered acceptance into Sydney Dance Company pre-professional training program for 2018.
In 2019, Alexandra has been accepted in Joffrey Ballet School West LA, Joffrey Miami, Joffrey SouthWest Dallas, NYC Ballet Intensive, Joffrey San Francisco, Joffrey South Georgia (Ballet), Joffrey Denver summer programs.
In 2016 until present, Alexandra has taught with Atkinson's Dance Academy, teaching classes for RAD Ballet, Jazz and Lyrical/Contemporary. Alexandra plans to study the RAD teacher's in 2019 to become a registered RAD teacher in conjunction with finalising her university studies.