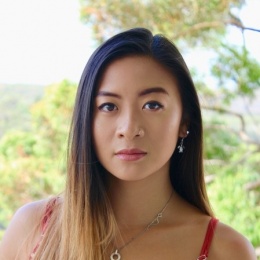 Chanel is currently in her 4th year of studying a Bachelor of Arts and Business degree, Majoring in dance at UNSW. She is also a cheerleader for the Manly Sea Eagles and prior to this, she worked on the Norwegian Jewel cruise ship as a dancer/aerialist which traveled around the coast of Alaska, Canada and Mexico.
Chanel trained at Redlands Ballet and Dance Academy and Rochelle Jones Synergy performance studios in Classical ballet, Contemporary, Jazz and Hip hop. She was awarded a full dance/academic scholarship to SCECGS Redlands and was selected to perform her Core Performance piece in the 2011 HSC callback showcase.
Over the past few years she has taught at Synergy performance studios, St Vincents College and has been asked to choreograph plays and musicals at her Universities theatrical and musical theatre society. She has also been part of the UNSW dance company and UNSW Warriors cheer and dance society.