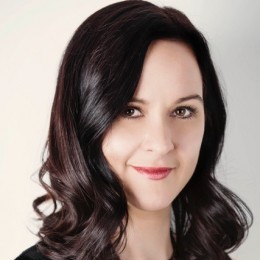 Kristyn completed her training with Tessa Maunder and Karen Hudson in Newcastle and part-time with Tanya Pearson in Sydney (final year). She was the recipient of the Royal Academy of Dance Isobel Anderson Award for Advanced and received her Solo Seal in Brisbane both in 1996.
After competing in the Adeline Genée Awards in London later that year and touring and auditioning through Europe, placement was offered at all of the schools where she auditioned, A Scholarship at the John Cranko School in Stuttgart, Germany was offered and accepted with a Diploma for her studies awarded two years later.
Kristyn performed and toured with the Stuttgart Ballet Company in Swan Lake, La Bayadère and Taming of the Shrew during the 1997/98 and 1998/99 seasons. She then accepted soloist contracts in Germany at Theatre Nordhausen and Staatstheater Kassel under the direction of Henning Paar, Theater Vorpommern as a guest performer and soloist in Mainfrankentheater Wuerzburg dancing leading roles such as Black Swan, Sugar Plum Fairy and the Ballerina in Petruschka. Performances in various choreographies by leading European artists, including Renato Zanella, James Sutherland, Juri Vamos and Thorsten Kreissig were among some of the highlights of her career.
In February 2005, Kristyn was chosen as one of twelve applicants worldwide to be accepted by audition into the Professional Dancers' Teaching Diploma at the Royal Academy of Dance headquarters at Battersea Square in London obtaining her professional teachers' status.
Since returning to Australia in January 2007, Kristyn has taught at various ballet schools not only in London, but Newcastle, Sydney and Melbourne and is now the Principal of her own school, L'Académie in Petersham.
Kristyn aspires to nurture and create a love of dance in the students that will be entrusted to her care.