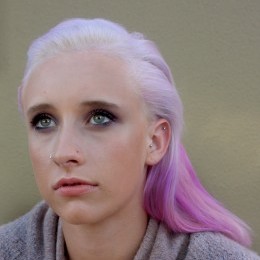 TRAINING:
EV & BOW Full-time Dance Training Centre – Graduate/Scholar Certificate IV
Sarah Boukter & Lisa Bowmer
PAWS (Performing arts Western Sydney) – Scholar – Rebecca Lui-Brennan
Static Dance Studio – Matthew Scerri
DANCE EXPERIENCE:
Dancing for Jane production'ONE' by Lucy Doherty                                         2014
Bodies in urban spaces – Art and about festival                                                  2014
Special guest and choreographer/opening act Australian dance Festival     2014
Special guest/closing act of Australian Dance Festival                                     2014
Secondment with Australian Dance Theatre 'ADT'                                            2014
Chinese New Year – Launch/Parade 'PHLY CREW'                                           2014
Mardi Gras Performance – City of Sydney                                                            2013
Top 70 'So you think you can dance' Season 4                                                    2013
'Charody Productions' – Circus Opera 'The Carnival'.                                       2013
Semi-finalist with 'Outside the Box' on 'Australia's Got Talent'                     2012
CHOREOGRAPHERS:
Kelly Abbey – 'So You Think You Can Dance' Top 100 Piece.                          2014
PHLY Crew – Chinese New Year Parade.                                                             2014
Sarah Boulter – Ev and Bow Company.                                                                2013
Larissa Mcgowan – Choreograpphic piece.                                                          2013
Adam Blanch – Choreographic piece.                                                                    2013
Squared Division – Australian dance Festival with Project Dance.                 2011
STYLES/SKILLS:
Contemporary, Lyrical, Commercial Jazz, Hip hop, Musical Theatre, Aerial.